Welcome to Cornerstone Christian
Academy in Brockport, NY
Cornerstone Christian Academy is a coeducational, college preparatory school established in 1983. Dedicated to providing a foundational Christian education to children from pre-K4 through grade 12, we are highly ranked nationwide with 95% of graduates going to college and the remaining going into the military or a trade. We provide a distinctly Christian education. Parents can be assured that along with their academic education, their children are receiving a Christian education as well.
CCA is located in Brockport, NY, and accepts students from many surrounding areas. To discover if our private Christian school is right for your child, visit us at one of our Spring Open Houses or schedule a tour.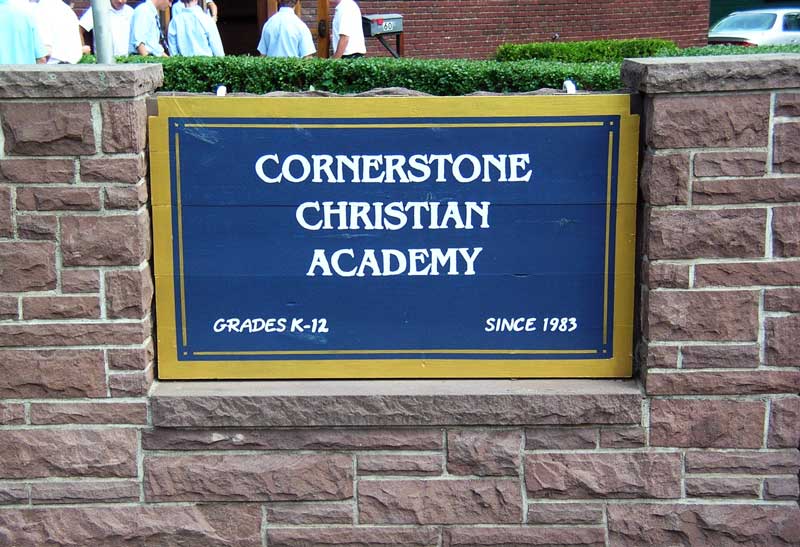 Matthew 22:36-39
"'Master, which is the great commandment in the law?' Jesus said unto him, 'thou shalt love the Lord thy God with all thy heart, and with all thy soul, and with all thy mind. This is the first and great commandment. And the second is like unto it, Thou shalt love thy neighbor as thyself.'"
It is Cornerstone Christian Academy's mission to serve the Christian community of western Monroe, eastern Orleans, and northern Genesee counties. Our school models and teaches conservative Christian values and offers a Christ-centered worldview to the students. Our staff, curriculum, and all school activities are selected to fulfill the instructions for equipping the members of the body of Christ as described in Ephesians 4:11-16. We seek to nurture and train the next generation of Christians to glorify God in ministry, industry, education, government, and all aspects of life.
Monday – Friday:
9:00 AM to 4:00 PM